Featured
Featured
Featured

Lexus of Greenville is proud to feature Lindsay Vallo-Jackson for this month's employee spotlight. Lindsay has been working for Lexus of Greenville for two years now, as a Service Advisor
Read This Article>
Hosting Café Blends to raise awareness
Lexus of Greenville is proud to announce that Greenville Automotive Group has partnered with Nobis Works to raise autism awareness and inspire job creation for people with disabilities, especially in the autism spectrum. Nobis Works is a non-profit...
Read This Article>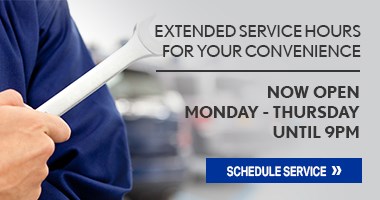 Stop by Lexus of Greenville this fall to test drive the new RC 350 and get started on your way to owning a new Lexus vehicle.
Read This Article>
As the colors of the leaves change, so do your vehicle's service needs. Fall service is all about recovering from long summer road trips while also preparing for fall rainstorms and impending cold weather. At Lexus of Greenville, we've put together a fall service checklist so you can prepare now and avoid road emergencies in the future. Schedule a service visit today and we'll make sure you and your vehicle can make the transition to colder temperatures, worry-free.
Read This Article>

Speculators believe it will come equipped with the RC F's 5.0-liter V8 engine, and should start somewhere around $130,000. The GS F should earn this price by coming standard with premium features including a very dramatic front grille.
Read This Article>

Lexus knows a thing or two about hybrids. With six models to choose from, the Japanese automaker offers the most robust selection of hybrid vehicles around. One particular Lexus model that's been singled out for praise recently is the 2014 Lexus CT 200h...
Read This Article>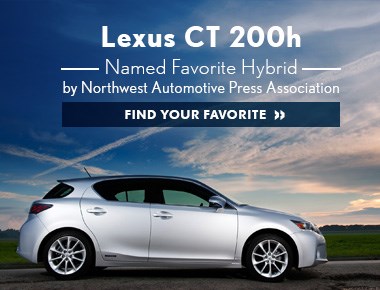 Auto Reviews
Auto Reviews
Auto Reviews

Entry-level luxury has never looked so good but what you see is what you get with the breathtaking 2014 Lexus ES. As one of the oldest nameplates in Lexus' stellar lineup, the ES has been pushing the boundaries of what luxury vehicles have to offer...
Read This Article>
Articles
Articles
Articles
Maintaining your tires' pressure may seem like a chore, and doing so often finds a place at the bottom of to-do lists. But checking your tire pressure is crucial not only for ensuring good fuel efficiency, but also--and much more...
Read This Article>
Subscribe Now!
Sign up today to receive your monthly newsletter.
Special Offers
Special Offers
Special Offers
If you're going to spend a lot of money on a luxury car, it's important that you look after your investment. Even with a relatively moderate amount of driving, your car's exterior is going to suffer wear and tear, so you need to do whatever you can...
Read This Article>
When you think of gadgets, what comes to mind? Maybe you think of cars, smartphones, GPS devices, or pedometers: all the devices that connect you with the rest of the world while also making your life easier. The trend for the future, though, may...
Read This Article>
Location
Location
Location
Driving Directions
Sales Dept. Hours
Mon-Fri: 9:00 am – 7:30 pm
Sat: 9:00 am – 7:00 pm
Sun: Closed
Service Dept. Hours
Mon-Thu: 7:30 am – 9:00 pm
Fri: 7:30 am- 6:00 pm
Sat: 7:30 am – 5:00 pm
Sun: Closed