Featured
Featured
Featured

Lexus of Greenville has always been a trusted source for all of your service and maintenance needs. Not only do we want to help you find the perfect new Lexus for your lifestyle, we want you to know we are here to ensure you enjoy a long, worry-free...
Read This Article>

Introducing a sporty new CUV designed for young luxury drivers
Always thinking outside of the box, Lexus has decided to introduce two new entry vehicles starting this fall: the NX 200t and the NX 300h. At Lexus of Greenville, we can't wait to see what these hip and surprisingly affordable new models...
Read This Article>

Improved technology, interior, and additional features
If you have ever had the luxury of enjoying the smooth-riding 2014 Lexus IS, then you're not going to want to pass up the opportunity to test-drive the up-and-coming 2015 model. Keep reading to learn more about its retouched cabin, improved...
Read This Article>
Keep your car rolling safely and efficiently with Lexus of Greenville
One major cause of accidents, and financial distress, is not maintaining your vehicle properly. When it comes to driving, your vehicle's tires are one of the most important parts to maintain. If you are looking to save money and increase your...
Read This Article>

Toyota and luxury division Lexus have long been championing hybrid vehicles. From the popular Prius liftback to the regal RX Hybrid, Toyota and Lexus have become synonymous with hybrid fuel efficiency over the years thanks to the brand's...
Read This Article>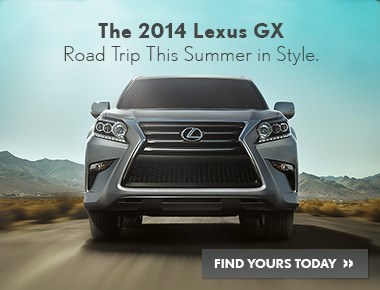 Auto Reviews
Auto Reviews
Auto Reviews

New for 2014 The 2014 Lexus GX 460 receives and updated exterior, a new eight-inch touchscreen, and a number of advanced new available safety technologies. Brains meet Brawn Better to be good at one thing rather than be average at many things,...
Read This Article>
Articles
Articles
Articles
Finding a good hair stylist that you can trust is a precious thing. Whether you're new to the area or you've just gotten bored with your current stylist, there are several factors to consider when looking for a new hair stylist or salon....
Read This Article>
Subscribe Now!
Sign up today to receive your monthly newsletter.
Even with relatively average mileage, it can be hard work to keep your car in tip-top condition. Dirt and grit from the road can easily damage your paint work, and your tires and hubcaps are equally vulnerable from curbs and other obstacles. While...
Read This Article>
1. The scoop about sugar Everyone knows that sugar, in all of its forms, is dense in calories and has the ability to sabotage diets. Below are a couple of other nutritional facts about sugar that might surprise you: Sugar doesn't cause...
Read This Article>
Location
Location
Location
Driving Directions
Sales Dept. Hours
Mon-Fri: 9:00 am – 7:30 pm
Sat: 9:00 am – 7:00 pm
Sun: Closed
Service Dept. Hours
Mon-Thu: 7:30 am – 9:00 pm
Fri: 7:30 am- 6:00 pm
Sat: 7:30 am – 5:00 pm
Sun: Closed