With vehicles like the RC Coupe, it's evident that Lexus intends to appeal to wider audience in 2014. The all-new model, unveiled at the 2013 Tokyo Motor Show, builds upon the value, sophistication and durability that Lexus is known for. ...

Pay any attention to the news these days, and SUVs get a bad reputation. Of course, many get poor fuel economy, are rarely comfortable on-road, and sometimes aren't even that capable. Crossover SUVs have been introduced to combat the first two...
When you buy a Lexus, you know you're buying a brand that takes pride in giving you a vehicle for life. And now, that lifelong promise has been backed up by Kelley Blue Book's KBB.com Best Resale Value Brand Award for the 2014 model...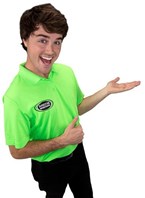 At Lexus of Greenville, we're here to answer all your questions about our dealership service and your vehicle. Learning about your vehicle can be fun and exciting—and the more you know about your vehicle, the easier maintenance will be....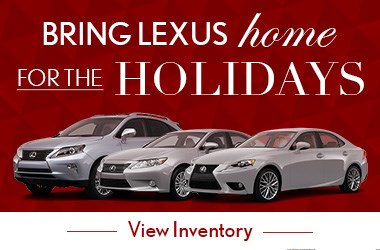 The 2014 Lexus ES is the result of many hours of design and engineering, making an already incredible luxury sedan even better. The Lexus ES range once again includes the 350 and the hybrid Lexus ES 300h, but there's plenty that's new to...

Q. What would happen if I never changed the oil in my car but I kept adding fresh oil?

Winter driving technology has come a long way beyond heated seats and power steering wheels. While those improvements are welcome, there are other features that make driving in winter weather safer and less of a hardship. Accident preventive...
Places to volunteer during the holidays include nursing homes, hospitals, churches, soup kitchens, and your neighborhood.
Maintaining a healthy diet is difficult enough under normal circumstances, but with the holidays approaching, a calorie disaster may be a buffet table away. Don't panic--with these tips, you can make continue to eat right during the holidays...
2013 Lexus GS 350
Price: $51,783
2007 Toyota Camry Hybrid
Price: $13,992
Driving Directions
Sales Dept. Hours
Mon-Fri: 9:00 am – 7:30 pm
Sat: 9:00 am – 7:00 pm
Sun: Closed
Service Dept. Hours
Mon-Fri: 7:30 am – 6:00 pm
Sat: 7:30 am – 5:00 pm
Sun: Closed